Seit Anfang 2006 gibt es sie, die "Gentleman Of Dixieland". Eine Dixieland-Jazzband, die sich aus gestandenen Jazzern zusammengefunden hat, um "ihre" Musik zu pflegen.
Alle Mitglieder sind quasi nebenberuflich bei den Gentlemen tätig, zusätzlich zu ihrer Stammtruppe.
Sie kennen sich zum Teil schon seit über 30 Jahren und haben sich im Lauf der Jahre immer wieder in diversen "Telefonbands" oder als Gastmusiker getroffen und sich dabei kennen und schätzen gelernt. So ergab sich (eigentlich zwangsläufig) der Gedanke an eine gemeinsame Jazzband. Hier kann jeder seine Ideen, Wünsche und Arrangements einbringen, so dass sich ein breites und abwechslungsreiches Repertoire aus Ohrwürmern, bekannten und auch weniger bekannten Jazztiteln ergibt. (So z.B. Dippermouth Blues, Ory´s Creole Trombone, Dardanella, Pass Out Lightly, Maple Leaf Rag, When The Saints oder der Wild Cat Blues). Mal arrangiert, mal frisch von der Leber weg. Aber immer mit unbändiger Spielfreude.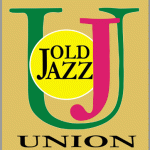 Die Gentlemen of Dixieland sind Mitglied bei der
Old Jazz Union Deutschland e.V. .
You no longer need to fret about proofreading your check their source job, paying a person to proofread it dealing with the frustration of paying a complete staff to perform all of these matters for you.